From the recommendations of Audenticity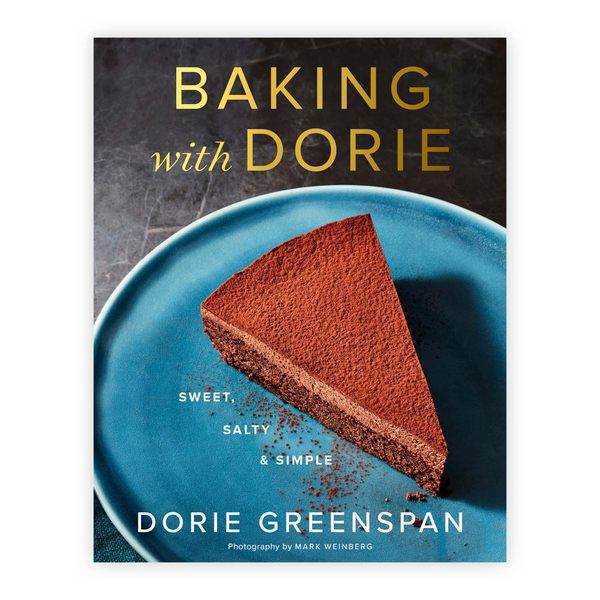 Baking with Dorie: Sweet, Salty & Simple (Signed Copy)
From James Beard Award-winning and NYT best-selling author Dorie Greenspan comes a baking book of more than 150 exciting recipes. A must-have for any fan, this special copy has been signed by the author herself.

Say "Dorie Greenspan" and think baking. The renowned author of thirteen cookbooks and winner of five James Beard and two IACP awards offers a collection that celebrates the sweet, the savory and the simple. Every recipe is signature Dorie: easy—beginners can ace every technique in this book—and accessible, made with everyday ingredients. Are there surprises? Of course! You'll find ingenious twists like Berry Biscuits. Footlong cheese sticks made with cream puff dough. Apple pie with browned butter spiced like warm mulled cider. A s'mores ice cream cake with velvety chocolate sauce, salty peanuts and toasted marshmallows. It's a book of simple yet sophisticated baking.

The chapters are classic:
Breakfast Stuff
Cakes
Cookies
Pies, Tarts, Cobblers and Crisps
Two Perfect Little Pastries
Salty Side Up.
The recipes are unexpected. And there are "Sweethearts" throughout, mini collections of Dorie's all-time favorites. Don't miss the meringue Little Marvels or the Double-Decker Caramel Cake. Like all of Dorie's recipes, they lend themselves to being remade, refashioned and riffed on.
Audenticity may earn a commission for purchases made through this link.
---
Other recommendations from Audenticity
---
More products from Sur La Table
Not ready to buy yet?
We can send you a one-time email with a link to this product so Audenticity will get credit for any purchase.