From the recommendations of Audenticity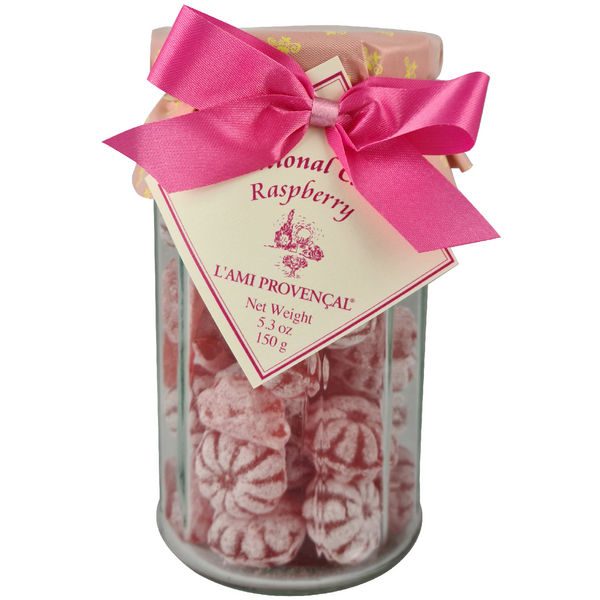 Raspberry Old Fashioned Candy
Bursting with delicious raspberry flavor and shaped like a pin cushion, L'Ami Provencal candy is made the traditional way—without any preservatives or artificial flavors. Packaged in a 12-sided glass jar with a screw-on lid, this candy makes a beautiful hostess gift or treat for yourself. Shelf life: 1 year.

Located in the charming small French town of Eguilles, L'Ami Provencale offers an assortment of top-quality products made with precision and care. Their old-fashioned hard candies are famous all around the world. 100% naturally flavored and molded into the shape of the fruit from which it came—experience the rich taste of the fruit explode on your tongue!
Audenticity may earn a commission for purchases made through this link.
---
Other recommendations from Audenticity
---
More products from Sur La Table
Not ready to buy yet?
We can send you a one-time email with a link to this product so Audenticity will get credit for any purchase.