From the recommendations of Jam With Jamie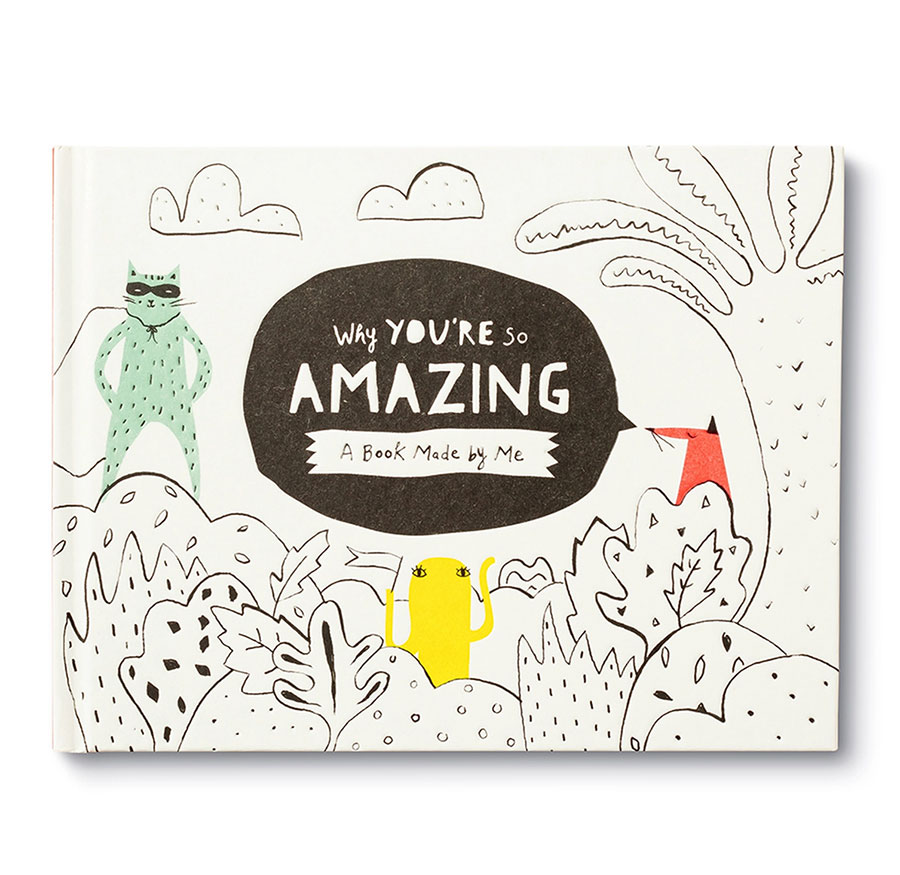 Why You're So Amazing
A fun book kids can turn into their own imaginative gift to someone they think is amazing!

On each page, kids will find short, whimsical, age-appropriate prompts all about the wonderous traits of a person they love.

"Do you have a secret superpower? I bet it's... (check the boxes) squishy hugs, crazy good hearing, love tornadoes, rainbow hands, fast thinking, mega-strength, laugh attacks, (create your own)... Mine is...."

Inspire creativity and a profound appreciation for loved ones (and themselves) with the color-and-give book, Why You're So Amazing.
Buy from Fat Brain Toys
Jam With Jamie may earn a commission for purchases made through this link.
Fat Brain Toys
---
Other recommendations from Jam With Jamie
---
More products from Fat Brain Toys