From the recommendations of Jam With Jamie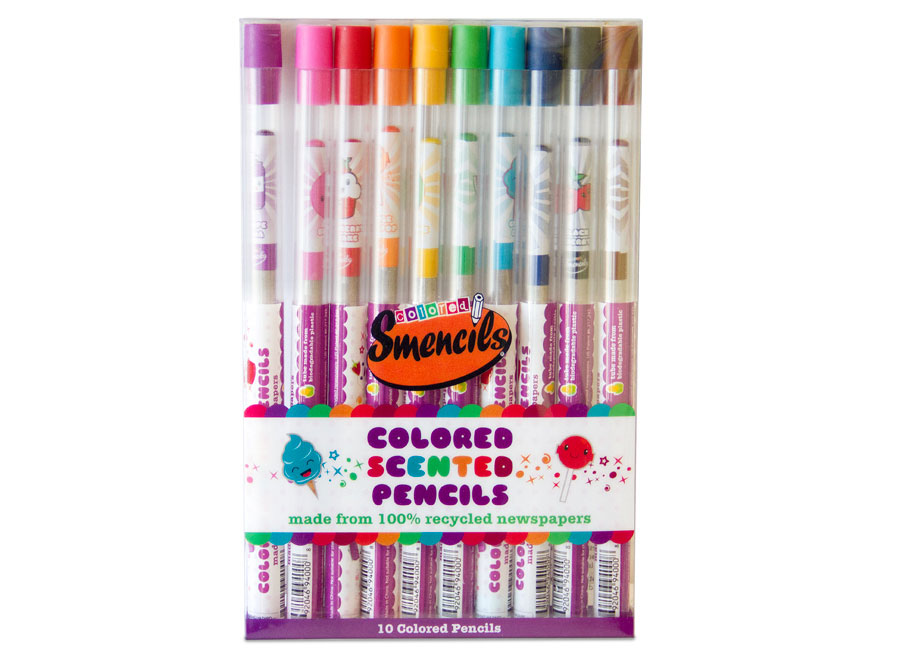 Color Smencils
What's that you smell?

PENCILS!

Write a note, smell a note - you get double the enjoyment then you write and draw with Smencils.

Made from 100% recycled newspapers, Smencils are infused with gourmet scents guaranteed to last 2 years. Colored writing cores scribble brilliantly. Corn-based biodegradable plastic tubes preserve the scent.

Take a whiff - and love what you smell!
Buy from Fat Brain Toys
Jam With Jamie may earn a commission for purchases made through this link.
Fat Brain Toys
---
Other recommendations from Jam With Jamie
---
More products from Fat Brain Toys